made from recovered bottles
Stallo is the first product of 
Os italianos design
, a design collective devoted to design

project

from recovered material and producing them in collaboration with a local community of small companies and hand-crafters. 
The project allows the creation of two glasses from one recovered bottle, while the bottom part is used as a tumbler glass (Lello) the top is turned upside-down to be transformed into a chalice supported from a ceramic pedestal that helps the bottle to stand and to keep the liquid into the object. The joint and the water tightness between the two materials are created by three FDA O-rings, which also permits the pedestal to be removed for an easier cleaning. Besides that, this function creates the possibility to have a full customization of the glass, personalizing the object interchanging the colors both of the pedestal and of the glass.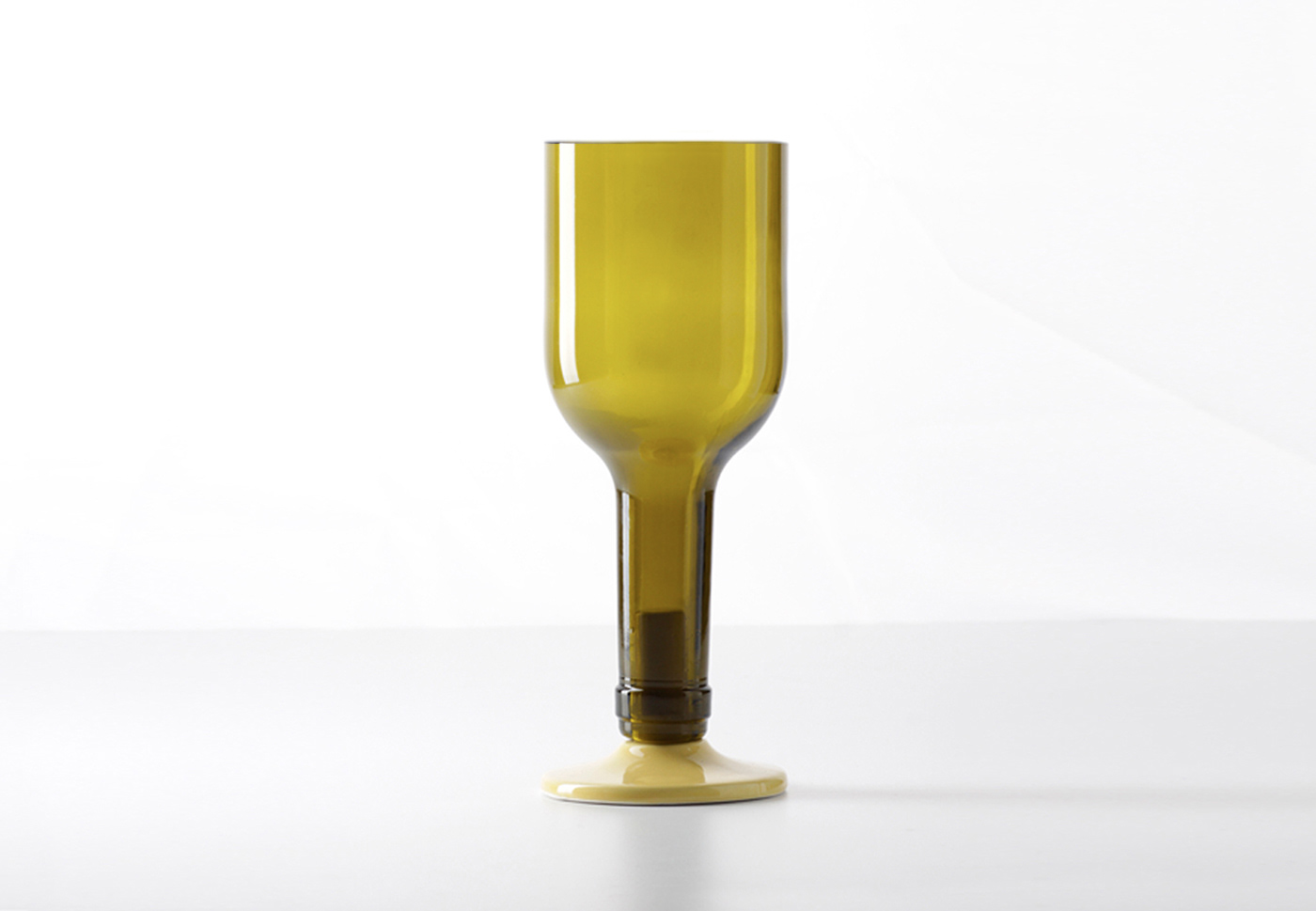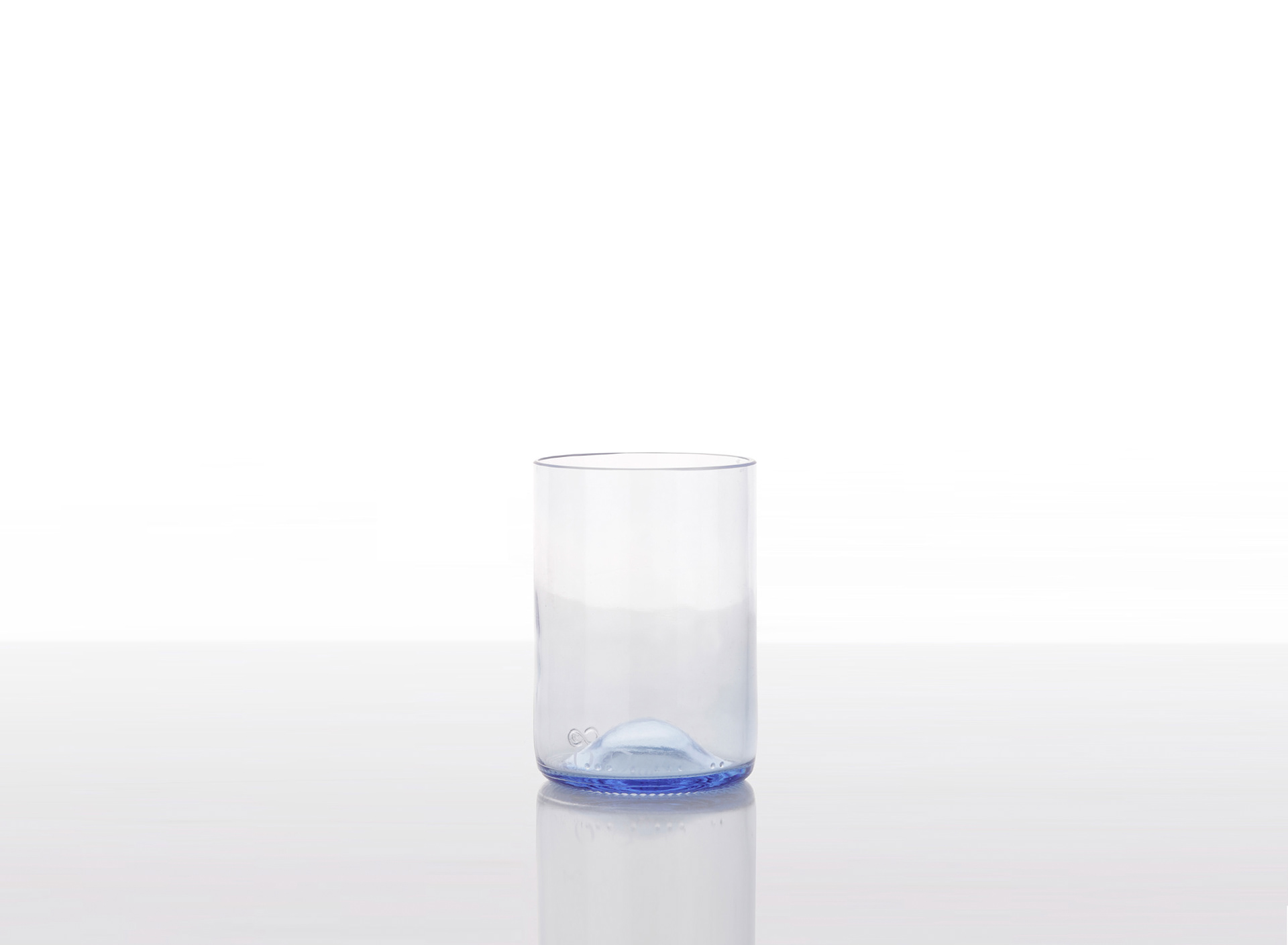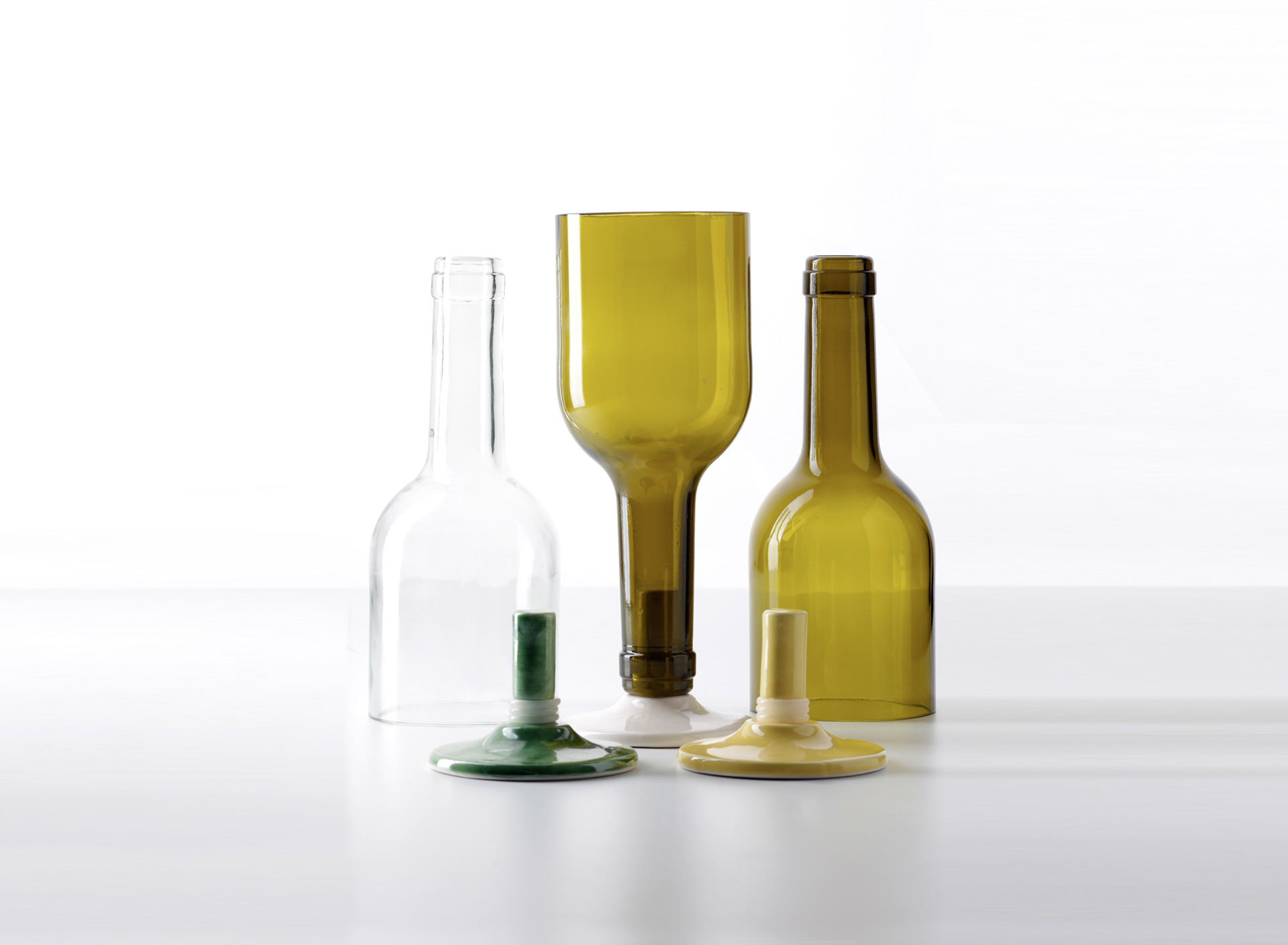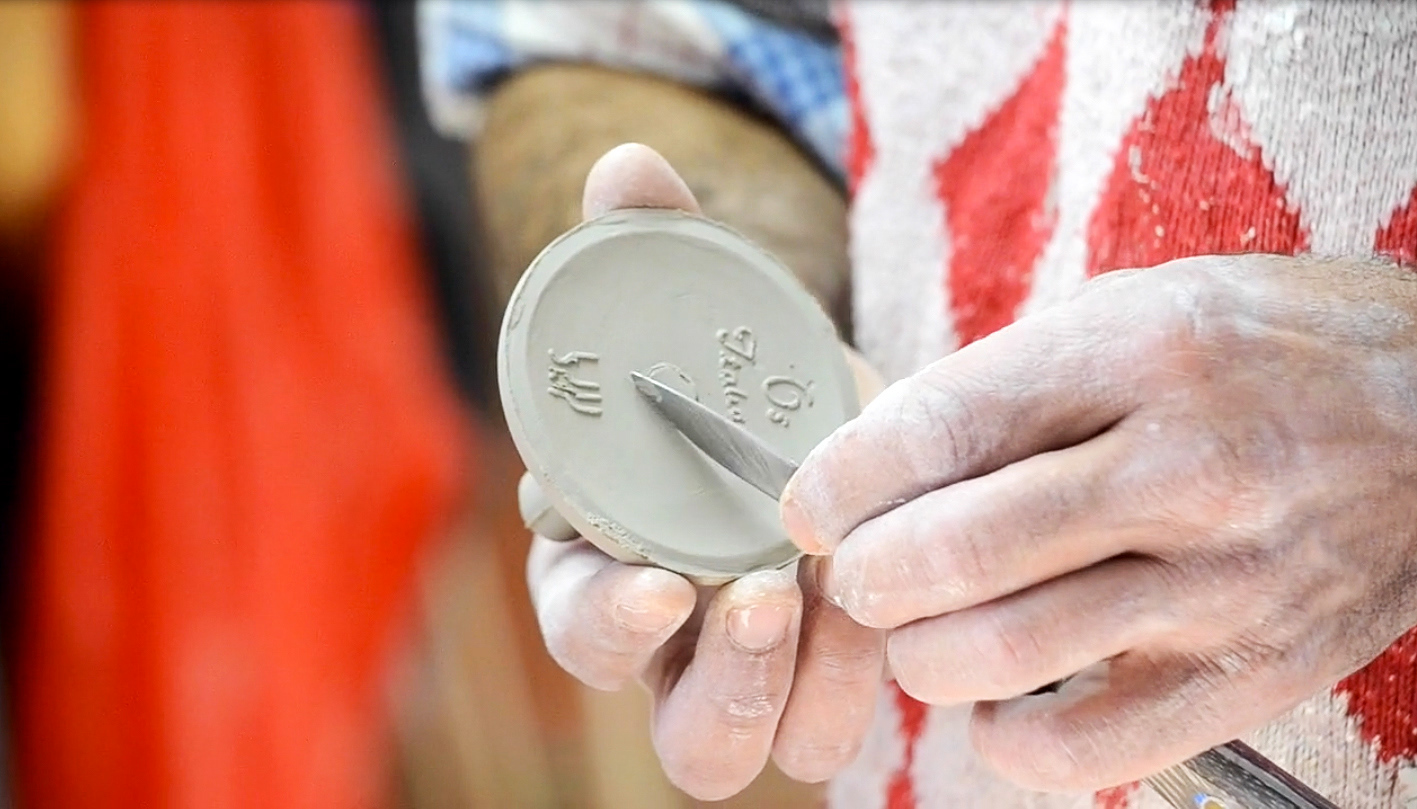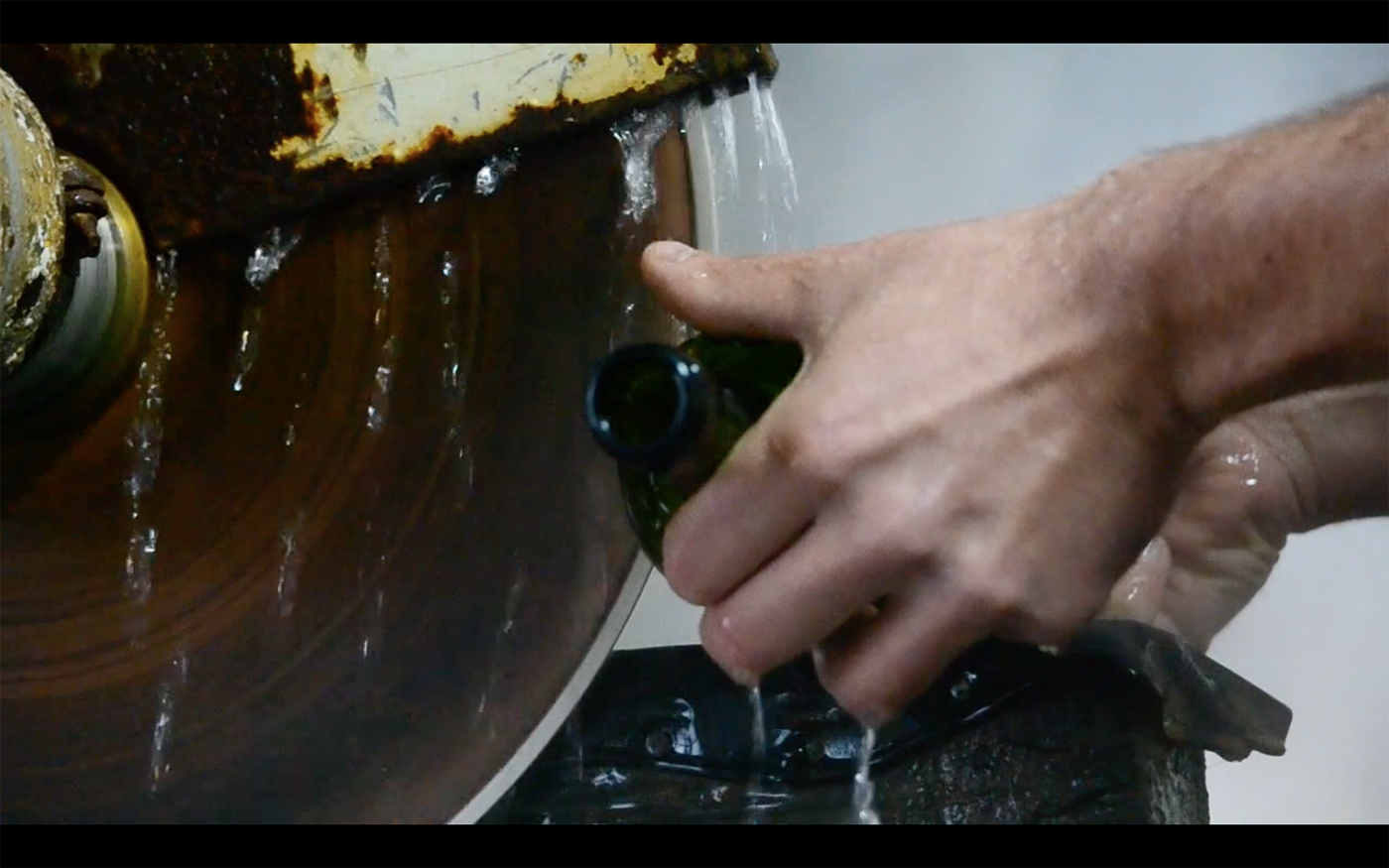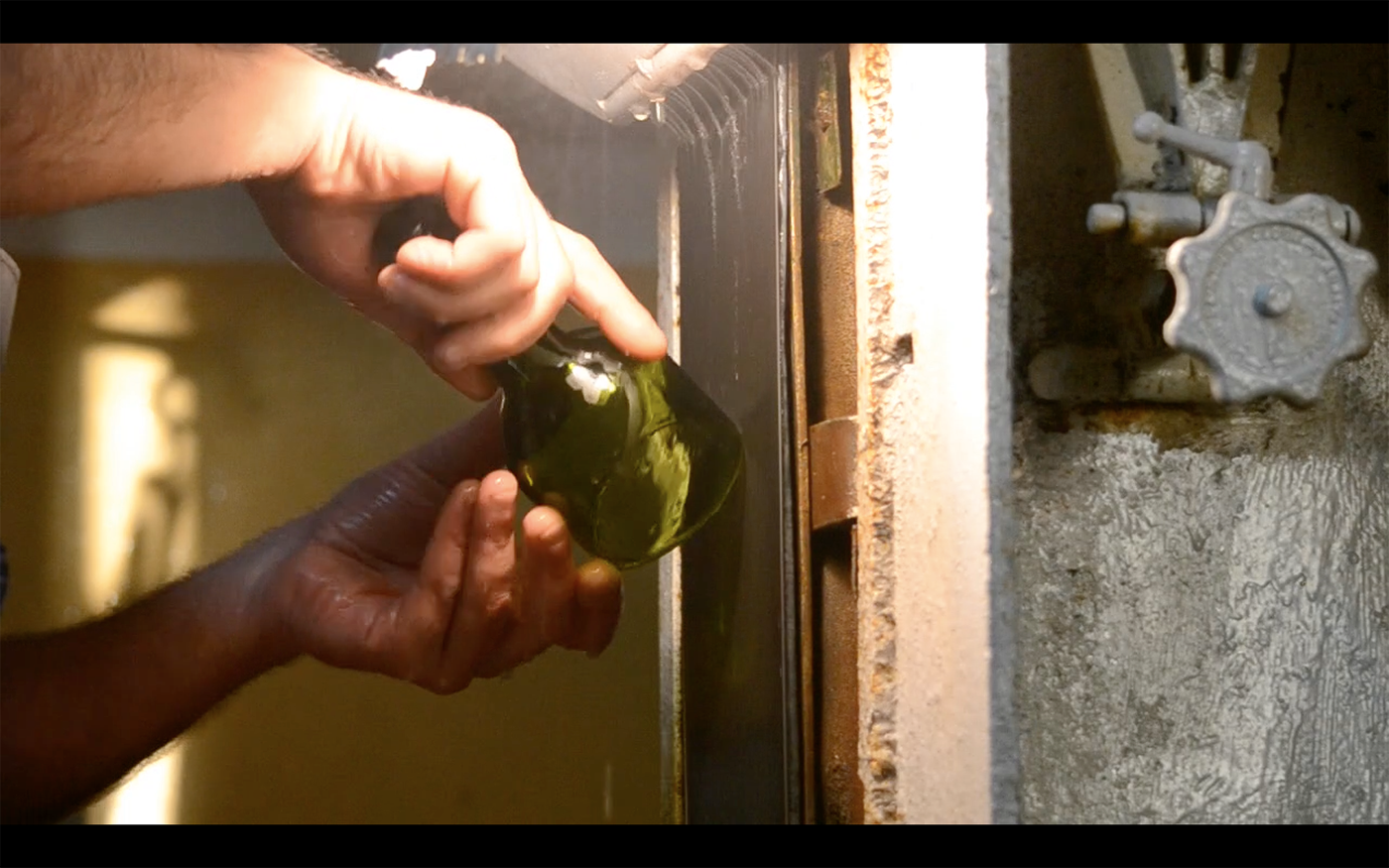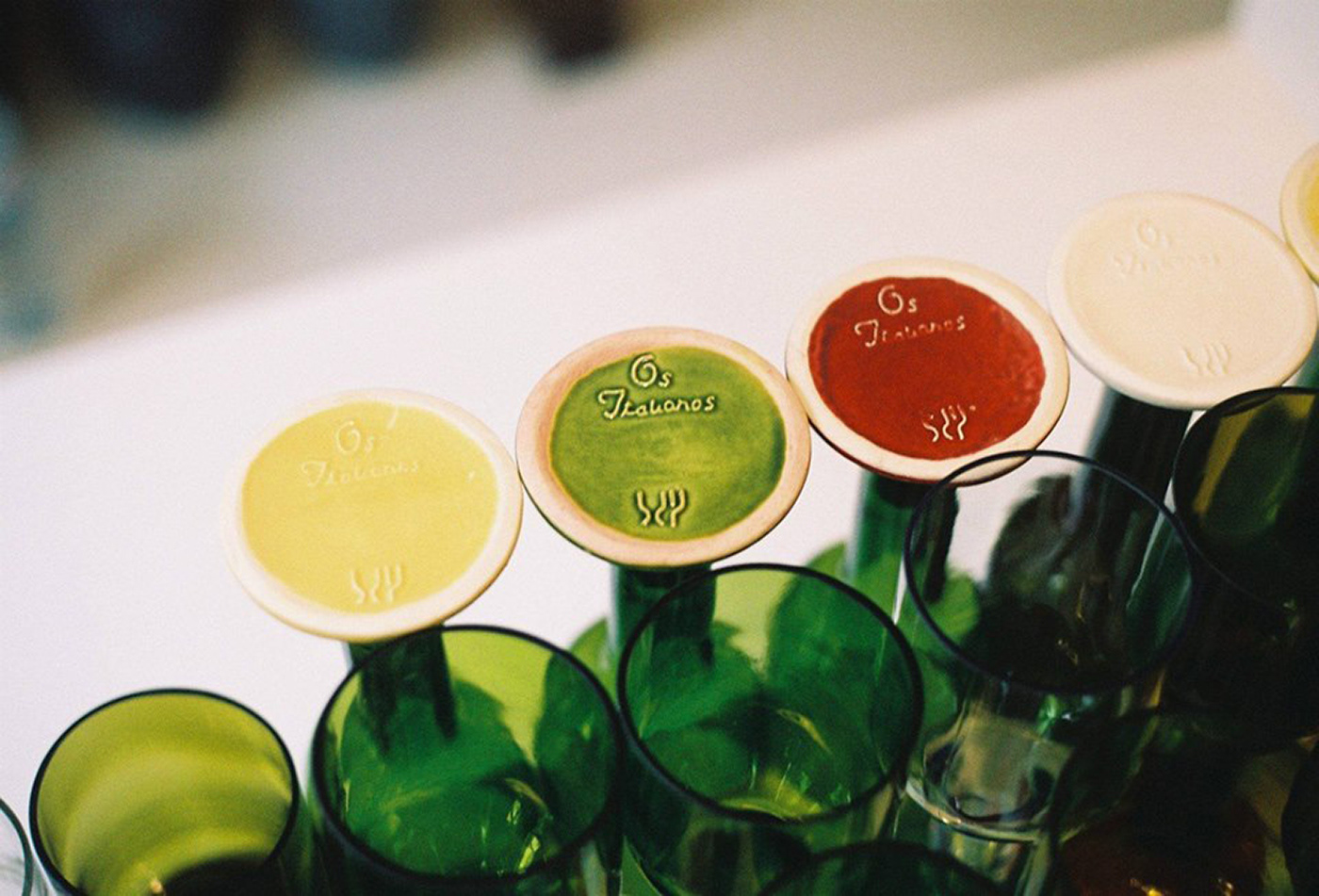 Stallo is an upcycled product

.
The material is recovered and transformed locally and unlike recycling, where the material is deconstructed to be transformed into something new, the recovered material undergo under simple low energy processes to regain value.
The advantage of keeping the original aspect of the bottle is that it communicates the intrinsic values behind every bottle, from color to form to lettering it tells a story about what the bottle was containing, wine, beer, liquor, Port.
Besides the meaning, the function changes as well, converting a wine chalice into a cocktail glass or whatever in between.
Kay, Thornton, "Salvo in Germany - Reiner Pliz", SalvoNEWS, no. 99, p. 14, October 1994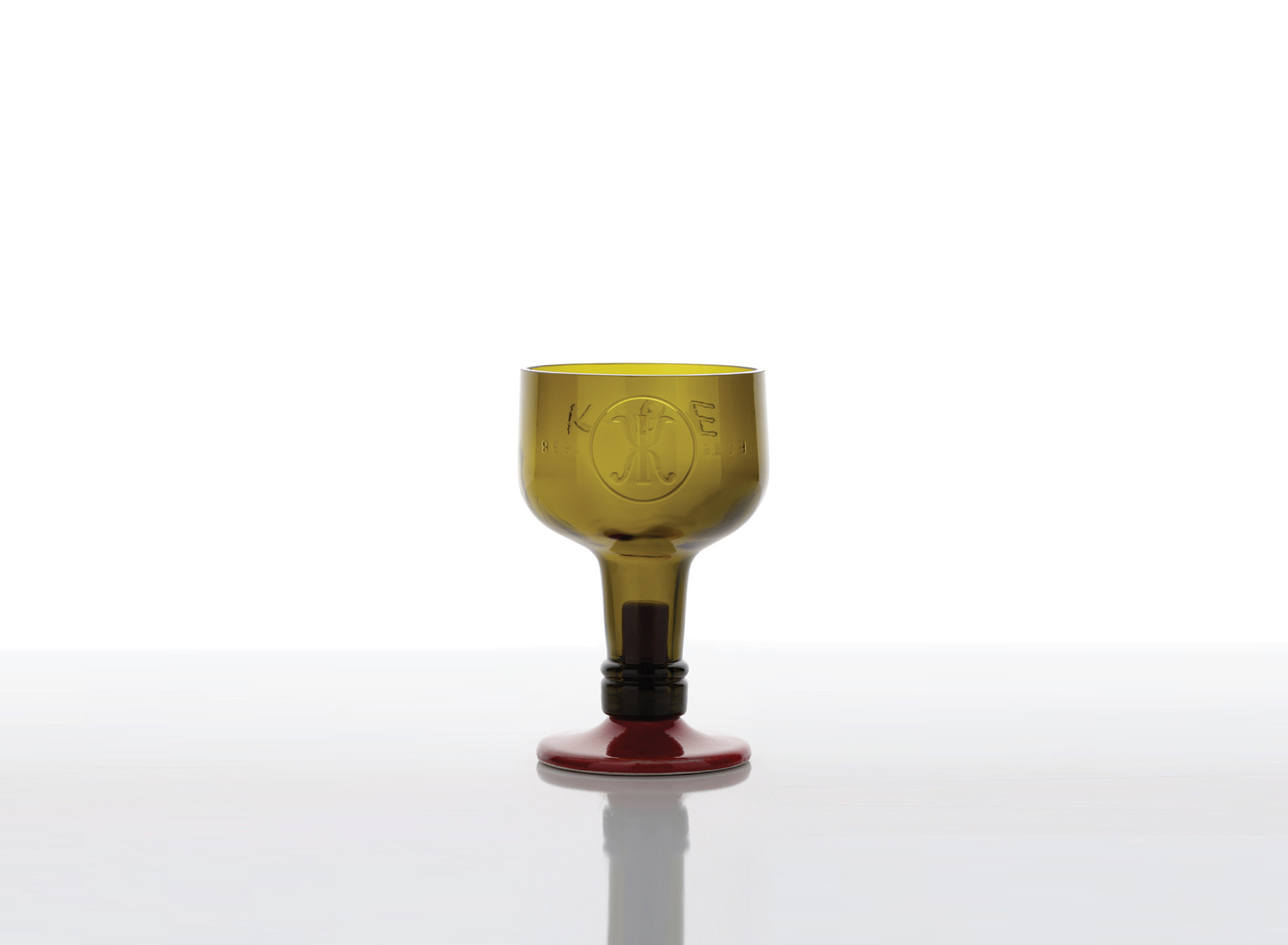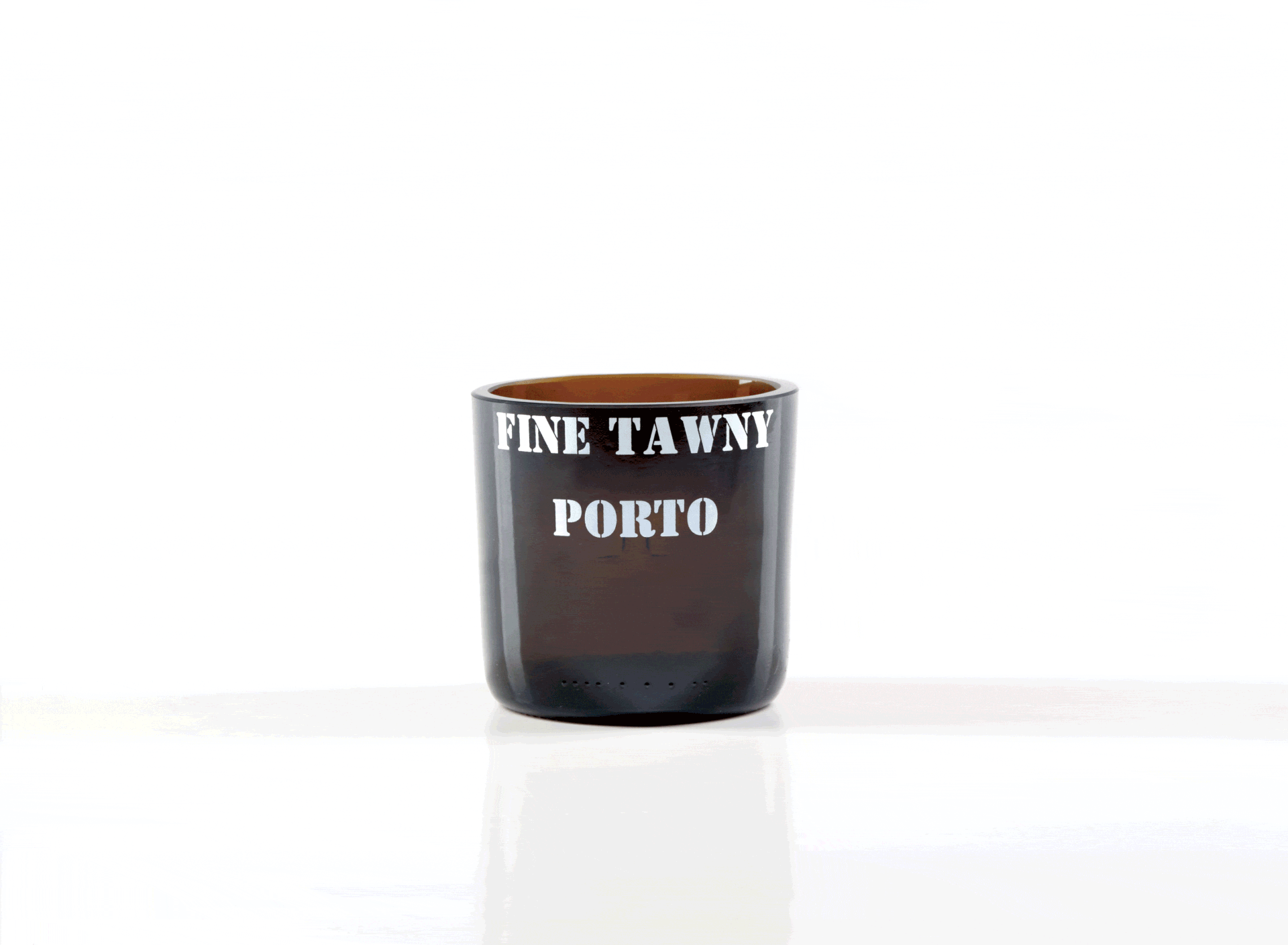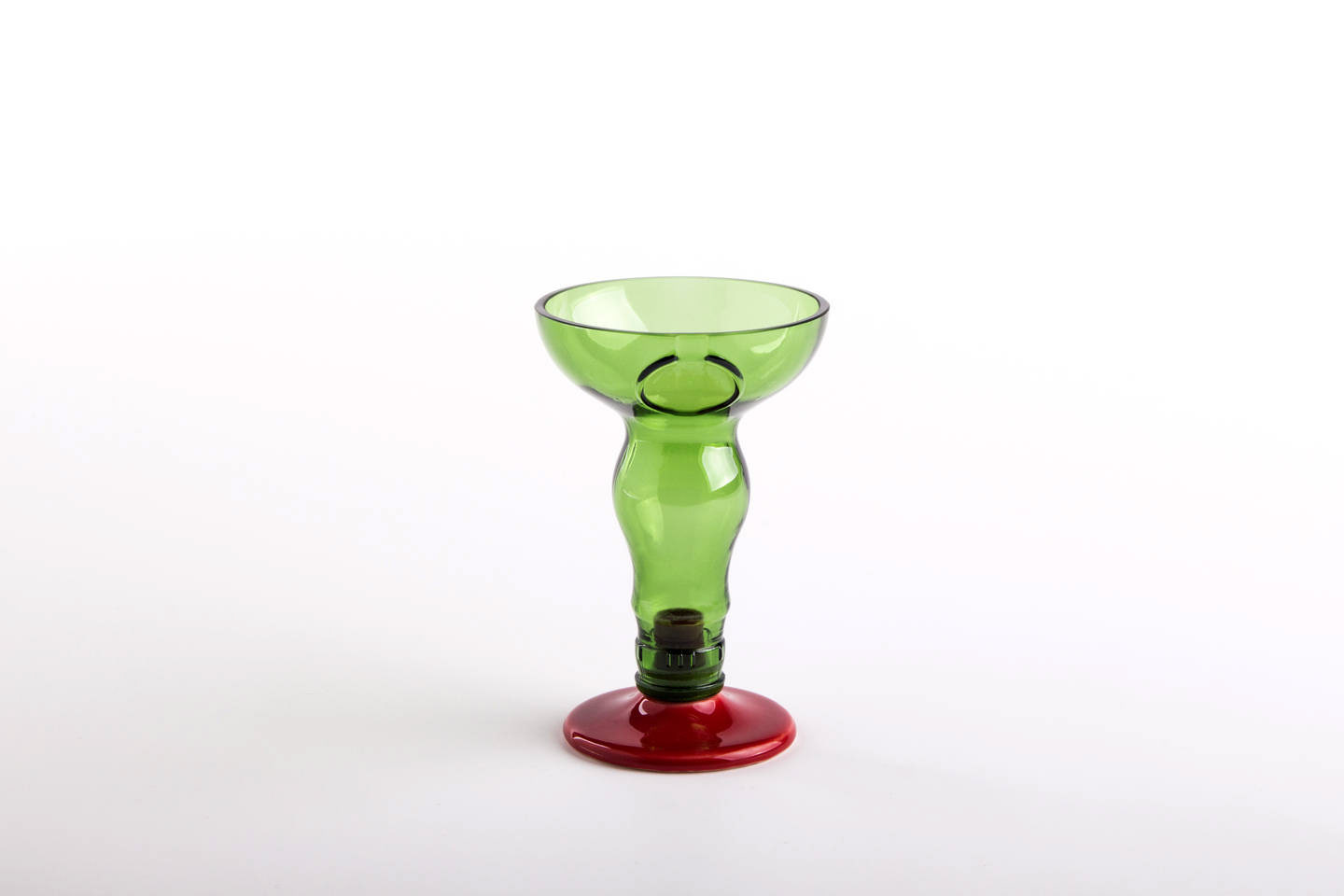 The business model behind the project was designed based on how to make waste profitable.
The idea was simple and was composed of four concepts.
1. Work with the local community to get the post-consumer material, and work with companies to use their post-industrial material.
2. Work with enterprises to develop strategies and design products using their post-industrial material.
3. Work with local business to produce locally.
4. Sell and distribute nationally and internationally thanks to digital marketing and E-commerce.
The idea behind this model was to try to reduce as much as possible the production costs creating a flexible circular network of production and distribution where the resources and the investments involved were minimum.